The Value of Rock-Solid Patio and Deck Design
Investing in a patio or deck for your residential property can be a lot of fun. It can be wise for various reasons as well. Patios and decks can accommodate your entertaining needs easily. They can make your property look amazing to all. They can even give your property value a nice boost. Patios and decks, however, can only be effective when they look visually appealing. That's why it's critical to prioritize top-quality patio and deck design. Never dismiss the need for A+ patio and deck design.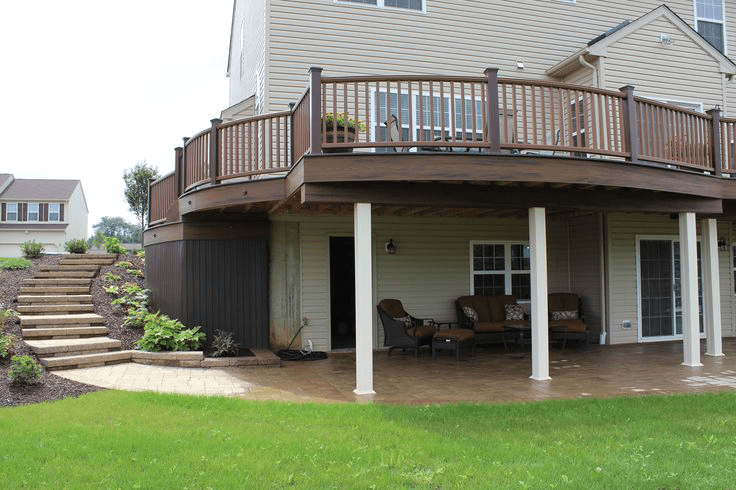 Copy the Interior of Your Home
If you want your patio to look and feel like a vision of pure beauty and comfort, then you should think about copying the interior of your home. Doing so can contribute to a streamlined and cohesive vibe. Try to mimic the inside of your residence with the assistance of lamps, rugs, cushions and fabrics that are waterproof. Search for design components that can tolerate rain and other weather conditions. Look for design elements that aren't vulnerable to fading and discoloration, too. The sun gives off aggressive and harsh UV (ultraviolet) rays that can contribute to unsightly and noticeable color changes.
Focus on Your Lifestyle
People who want to design decks that are functional and effective always need to focus on their lifestyles. Think about the purpose of your deck. Ask yourself why exactly you wanted to get it in the first place. Be 100 percent honest. Were you interested in party space? Are you an avid cook who loves nothing more than sharing great dishes with your relatives, friends and neighbors? Were you trying to set up a cozy relaxation space for reading, writing, daydreaming and simply looking at picturesque outdoor sights? Once you can answer these pressing questions with confidence, you can proceed from there with the design process. Identifying your exact goals and wishes can be an invaluable part of deck design. If you're a culinary enthusiast who loves preparing delicious meals for your loved ones, you may want to make an outdoor kitchen the centerpiece of your deck.
Consider Your Schedule
Finish materials can influence the appearance of your deck's overall design. They can affect your lifestyle as well. If you're often busy and as a result don't want to have to worry about time-consuming deck maintenance, you should prioritize the use of finish materials such as PVC (polyvinyl chloride). Keeping PVC in A+ condition is usually a piece of cake. If you're thinking about introducing a lovely patio or deck to your property, you should get in touch with Archadeck of West Portland as soon as possible. Archadeck is known for patio and deck excellence.